Stand Alone or with Full CRM Integration
Zoho – Salesforce – Zendesk – Freshdesk – Sugar
Cloud Based or In-House Call Centre Software
Whether you have an established call centre or are planning a new cloud based call centre the BusComm team can provide a customised solution using the most user friendly and secure call centre software in the world.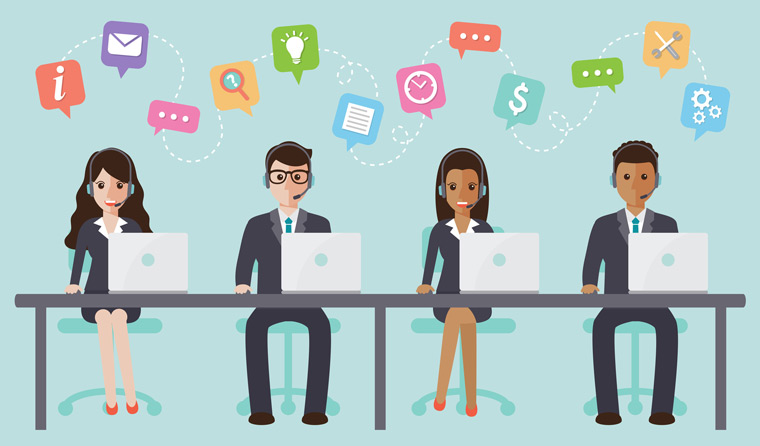 Over the last 5 years there has been an upwards trend for Australian businesses to create their own in-house telemarketing teams using their own staff. There are many reasons for this trend but from our experience the 2 main reasons seems to be the increased ROI coupled with a decrease in the cost per acquisition for each customer. This same trend has run almost parallel with an increase in CRM customisations. As a leading Australian CRM provider it was an absolute must for BusComm to provide a superior call centre software solution option for our clients.
Of the many call centre software solutions available only a handful are designed to keep pace with the many VoiP updates which are rolled out on a regular basis. Those clients who have call centre experience will know firsthand the devastating effect of using call centre software which needs reconfiguring every time there is a VoiP update.
Our call centre software partner of choice is the global AMEYO group who are without doubt the world leaders in voice based customer communication solutions. We chose AMEYO for 3 reasons:
The AMEYO product is customisable without losing any of its exceptional technical integrity.
The AMEYO product can be integrated with Zoho, Salesforce, Zendesk, Freshdesk and Sugar CRM.
AMEYO will provide a live demonstration of their system on your screen.
Call us on 02 8006 2994 or use the secure online form below to contact us online.